---
---
Exhibition

October 2021 - February 2022




In a cooperation with the Museum Ulm, this exhibition aims to transform the biographies of Jewish holocaust victims from printed paper into a digital narrative.

︎︎︎ Laura Junghans
︎︎︎ Nelly Nieter
︎︎︎ Ina Clara Kaller
︎︎︎ André Hieber

This exhibition explores the concept of "mass", showcasing the amount of Jews that fell victim to the holocaust. Various of their stories were documented and should not be forgotten. By walking through the exhibit, the visitors can become acquainted with their stories and destinies.

Each exhibit explores a family in the shape of an "L", incorporating an interactive fabric element on which information is projected. Visitors can move the projection fabric to explore the different fates of family members.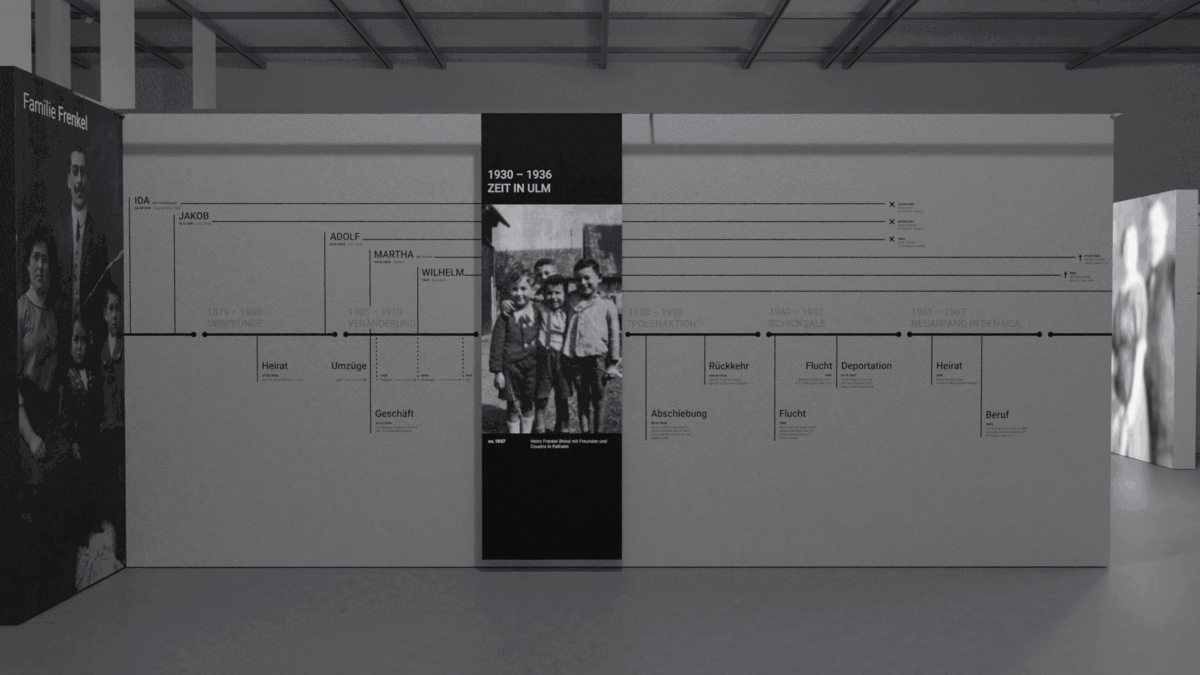 We completed this project with an interactive 1:1 scale model.